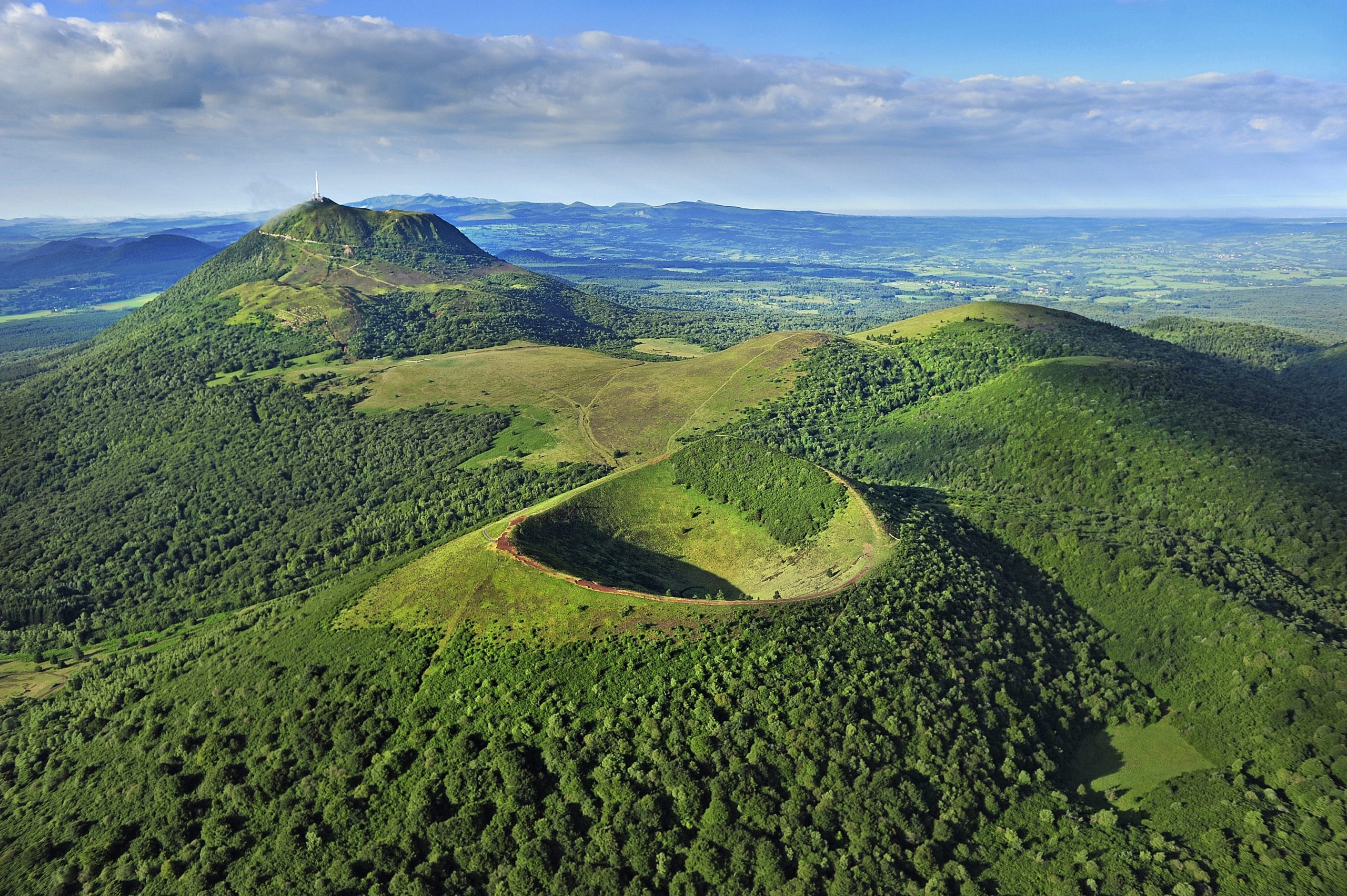 CLERMONT-FERRAND
The Chaîne des Puys joins the Unesco World Heritage List
The Chaîne des Puys has finally been granted World Heritage status by Unesco, after a long process. For 11 years, authorities in the Puy-de-Dôme department worked hard to get the precious recognition. The Chaîne des Puys is a chain of 80 volcanoes which have been dormant for over 8000 years. It stretches over an area of 45 km in the northern Massif Central. This amazing an unique landscape becomes the first natural site in mainland France to be listed as a natural Heritage site.
Are you heading to Clermont-Ferrand ? Get to the Puy de Dôme in under 15 minutes with the Panoramique des Dômes, an electric rack railway and enjoy a stunning panorama of the volcanoes.
Book your ticket right at the reception of your appartment hotel Carré de Jaude***.
You can also book a studio or two-room apartment in our apartment hotel.
Photo credit CRDTA – Joël Damase