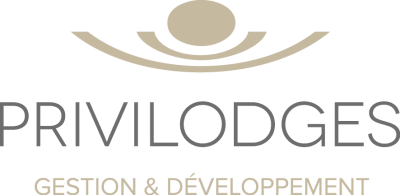 WE WILL REVOLUTIONIZE YOUR IDEA OF HOSPITALITY!
For over 30 years, Privilodges has specialized in short, medium and long-term accommodation for students, business and leisure. Our expertise lies in designing and managing accommodation for urban settings, near to lively centers and transportation routes. Our trademark team of smiling and enthusiastic professionals are always ready to help.
Our outstanding range of hotel services is suited to all types of guest (tourists, students, business travelers, etc.).
A PRIVILODGES SERVICE FOR EACH GUEST!
Because we listen to our guests and their needs, we have decided to develop two tailored concepts. Conviviality and peace of mind are the common denominator between our two brands.
OPERATED BY A LOCAL MANAGER
OPEN ACCOUNTS
REGULAR MEETINGS WITH TENANTS
CLOSE WORKING RELATIONS WITH OWNER ASSOCIATIONS
MEMBER OF THE SNRT (French association)
30 YEARS' EXPERIENCE IN THE HOTEL INDUSTRY
Privilodges brands
We adapt to all your desires
Privilodges apartment hotels
Privilodges apartment hotels: at home, everywhere!
Ideal for holidays with family or friends, or for business trips, apartment hotels have that extra little bit of soul that makes for a more pleasant stay. Wherever they go, our guests feel at home. Our city center accommodation (from studios to two-room apartments) in Lyon, Grenoble, Annecy and Clermont-Ferrand combine common living areas for convivial exchanges with intimate, cosy apartments for true peace and quiet. This contemporary accommodation option is suited for short, medium and long-term stays.
Privilodges student residences
Student residences geared for success!
Since 2010, we have offered serviced accommodation to students seeking flexible options (medium and long-term stays). Ideally situated in city center locations (Lyon, Grenoble, Saint-Étienne) and close to public transport networks, our student residences are eligible for French housing benefit (ALS). Residents have access to convivial common areas, as well as calm for studying privately in their rooms. Added benefits include contemporary facilities, tasteful decor, premium furnishings… and an exclusive app, Wombee, tailored to each residence and designed to encourage residents to get to know each other.
Le Hüb
The real co-living is in Grenoble and Toulon !
Located close to the train station in Europole, le Hüb is open to any traveller for the duration of their stay and aims to bring together all types of travellers (students, business men & women, families...) within large shared co-living spaces open to everyone.